Primer PU100
Mono-component polyurethane primer, solvent free with quick drying time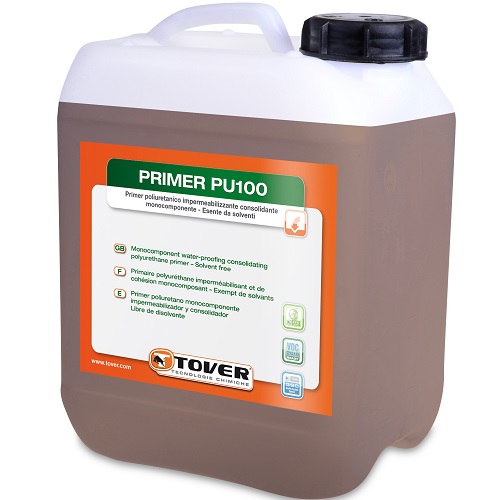 Low viscosity polyurethane resin based primer, solvent free and odorless. It can be used as water-proofing (up to 5% R.H.) and consolidating agent or to obtain synthetic mortars if mixed with sand. Suitable also on underfloor heating systems.
Consolidating and water-proofing action (max. 5% Res. H.)
Odorless and hypoallergenic
Ready to useSolvent free
Suitable on any absorbent sub-floor
Useable also on underfloor heating system
AdeBlock AL
Anti-dust primer based on synthetic resins

Mono-component ready to use primer based on synthetic resins in solvent to be used before laying with Tovcol AL. The low viscosity of the solution guarantees an optimum penetration into the sub-floor. The high volatility of alcohol solvents enables a very quick hardening.
Ready to use
Anti-dust
Useable on any absorbant sub-floor
Quick Drying
Rockfloor F10
Fiber-reinforced self-leveling compound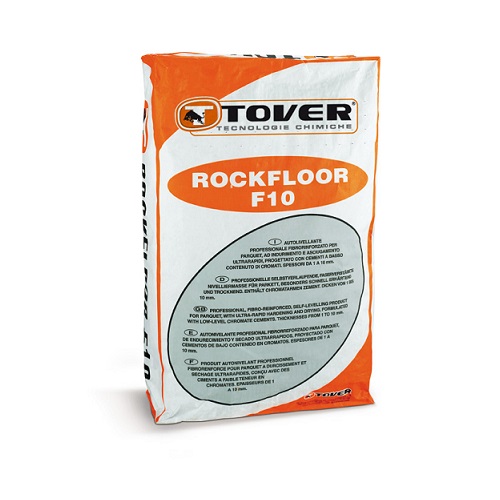 It enables to level up to 10 mm thick irregular concrete sub-floors before the laying of wooden floors; suitable also on deformable screeds before the laying of resilient floors.
Up to 10 mm thickness with a unique application
Quick hardening and drying
Low content of chromate
Long time of self-leveling
Suitable on underfloor heating systems
Products
Please activate some Widgets.